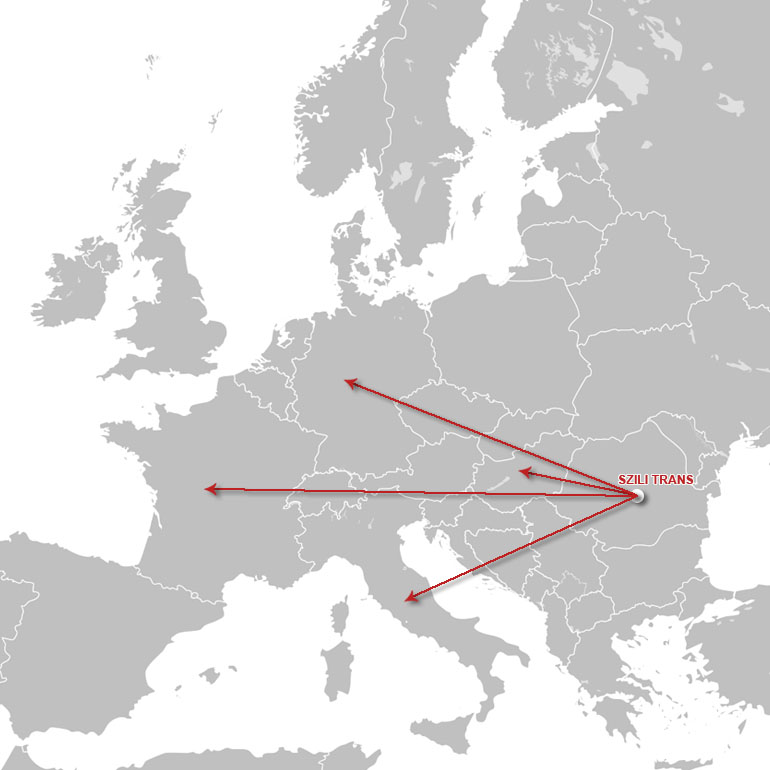 OUR TASK
Szili-Trans Ltd started its road transportation activity in 2004. We have always considered the dircet contact with our clients to be important and we've tried to be welcome to there demands any time or under any circumstances. Our greatest success has always been if our clients received their goods pleased, complete and whole in fixed time and they sent their products anywhere with trust in our company.
At the moment we can offer to our clients tilt trucks which we try to keep in their best technical condition so we can assure quick and punctual transportation. Our drivers are experienced and we are continuously training them on order to be able to sand in the gap in conformity with the market demands as well as European norms.
Form highways to off-roads, big logistic centers or smaller companies, individuals or any other areas we are welcome our clients' demands. Our ares of activity are: Romania, Hungary, Germany, France and Italy, but we can help our partners in other relations also. Our further aims are to serve our clients in a way that they put their trust in us in the future too.